News — Simon Tucker
Posted by Matthew Davies on
Si would also like to shout out the following (basically the 20-11 positions): Mr Bungle The Raging Wrath of the Easter Bunny Demo; Field Lines Cartographer The Spectral Isle; Sly & The Family Drone Walk It Dry; Billy Nomates Billy Nomates; Nine Inch Nails Ghosts V/VI; Wrangler A Situation; Datblygu Cwm Gwagle; Duma Duma; Riz Ahmed The Long Goodbye and Warren Ellis's - This Train I Ride OST. 10. FONTAINES D.C. – A  Hero's Death Genre: Alternative RockSongs: A Hero's Death, I Don't Belong, Televised Mind.Label: Partisan / Rough TradeWe have this! 9. KRUST – The Edge Of Everything Genre: ElectronicaSongs: Constructive Ambiguity, Negative Returns, Antigravity Love.Label: Crosstown Rebels 8. CLINT MANSELL & CLINT WALSH – Berlin...
Tags:

Alternative Rock, Ambient, AOTY, Electronica, Experimental, Folk, Funk, Hip-Hop, Indie, Metal, Pop, Simon Tucker, Soul
Posted by Matthew Davies on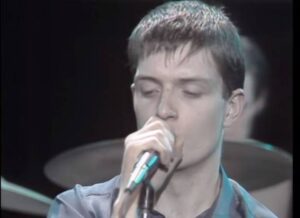 On the 18th May it will be 40 years since Ian Curtis, lead singer and lyricist with the seminal band Joy Division, sadly took his own life in his family home at the age of 23. To mark the occasion writer Simon Tucker tells us about his relationship with Curtis' words and the music of Joy Division.