News — Post-punk
Posted by Matthew Davies on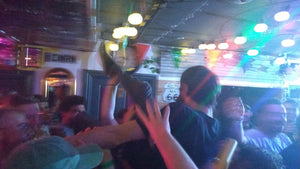 Another year and I've been horrible at keeping up with releases for this one – but I definitely have my favourites. Want to give shout outs to other great releases that came out this year including Earl Sweatshirt Sick! [Hip-Hop]; Dälek Precipice [Experimental Hip Hop]; Abduction Black Blood [Black Metal], Lord Mantis Tormentor [Sludge/Death/Black Metal]; Lustmord The Others (Lustmord Deconstructed) [Experimental/Drone]; Boris W [Alternative Rock/Metal]; Sault Angel [Classical]; Infinity Knives/Brian Ennals King Cobra [Experimental Hip-Hop]; Gnod Hexen Valley [Experimental/Noise Rock]; Your Old Droog YOD Presents: The Shining [Hip-Hop]; The Body/OAA Enemy Of Love [Electronica/Industrial]; Blackbraid Blackbraid I [Black Metal]; Viagra Boys Cave [Noise Rock]; Thraa Into Earth [Drone] and Adwaith Bato Mato...
Tags:

Alternative Rock, AOTY, Black Metal, Death Metal, Electronica, Hardcore, Hip-Hop, Indie, Metal, Noise Rock, Pop, Post-punk, Richard, Rock, Sludge
Posted by Matthew Davies on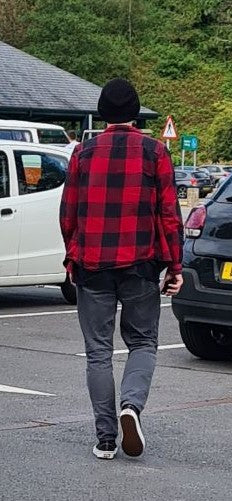 It's this time of year again. I'll admit I was fairly horrible at keeping up with new releases this year and found myself taking comfort in familiars, plus finding undiscovered loves from the past (especially John Prine and Karen Dalton – cheers Matt!). I want to give these artists/albums a shout out too, these are other releases I've really enjoyed and returned to repeatedly, all of these you might have heard in the shop while I've haunted it: Underdark Our Bodies Burn Bright On Re-Entry [Atmospheric Black Metal]; Armand Hammer Halam [Hip-Hop], Flying Lotus Yasuke OST [Electronica]; Alice Coltrane Kirtan: Turiya...
Tags:

AOTY, Black Metal, Dub, Electronica, Experimental, Folk, Funk, Hardcore, Indie, Metal, Post-punk, Richard, Rock, Sludge