News — Doom Metal
Posted by Matthew Davies on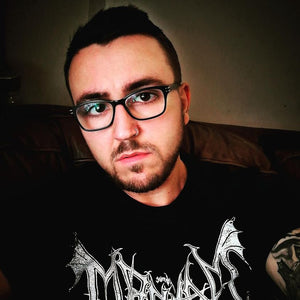 Hard choices this year for top 10. It's my first time doing this also. Not all of them are metal, which is different... [Shane also runs his own metal label: MSH Music Group!] 10. ABBATH - DREAD REAVER Genre: Black MetalSongs: The Deep Unbound, Dream Cull, Acid Haze. Let's start off with Abbath's attempts at being solo. For me, it's basically Immortal with a twist. Instrumentally a lot more in your face than Immortal and it's just a rage from start to finish as you'd expect. However, it's hard for me to not be impressed. Top track The Deep Unbound –...
Tags:

Acoustic, AOTY, Black Metal, Country, Death Metal, Doom Metal, Folk, Funeral Doom, Hard Rock, Indie, Metal, Metalcore, Pop, RnB, Rock, Shane
Posted by Matthew Davies on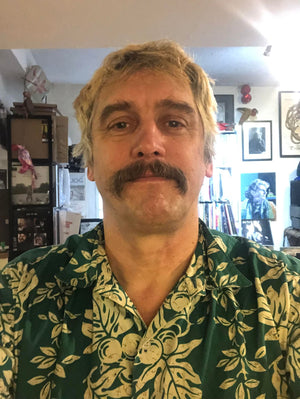 THE BUG - FIRE Genre: Electronica/Hip-HopSongs: Pressure [feat. Flowdan], Vexed [feat. Moor Mother], How bout dat [feat. FFSYTHO]Label: Ninja TuneWE HAVE THIS! THE BODY/BIG|BRAVE - LEAVING NONE BUT SMALL BIRDS Genre: Folk/AcousticSongs: Once I had a Sweetheart, Black is the Colour, Oh Sinner.Label: Thrill JockeyWE HAVE THIS! MATT SWEENEY & BONNIE 'PRINCE' BILLY - SUPERWOLVES Genre: Folk/AcousticSongs: My Popsicle, Hall of Death, My Blue Suit.Label: DominoWE HAVE THIS! GROUPER - SHADE Genre: Ambient/DroneSongs: Followed the ocean, Disordered Minds, Unclean Mind.Label: Kranky MOGWAI - AS THE LOVE CONTINUES Genre: Post-rock/Alternative RockSongs: Ceiling Granny, Ritchie Sacramento, Dry Fantasy.Label: Rock ActionWE HAVE THIS! DRY CLEANING -...
Tags:

Acoustic, Ambient, AOTY, Doom Metal, Drone, Dub, Electronica, Folk, Garage Rock, Grime, Hip-Hop, Indie, Matt Davies, Metal, Pop, Post-rock, Punk