News — Noise Rock
Posted by Matthew Davies on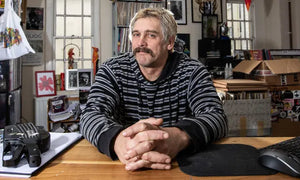 Thank you to everyone who visited or bought from us through the year, it's been a huge help through these troubling times (for everyone). It truly means the world to us! See you next year! Here are Matt's top picks, in no particular order. VIAGRA BOYS - CAVE WORLD Genre: Noise Rock/Alternative RockSongs: Big Boy, Punk Rock Loser, Ain't No Thief.Label: Year0001 Didn't take to Sweden's Viagra Boys straight away. Was recommended them when discovered Amyl and the Sniffers and they didn't have that directness, which I now appreciate - a bit like the punk rock of Fucked Up - they're...
Tags:

Acoustic, Alternative Rock, AOTY, Country, Drone, Experimental, Garage Rock, Indie, Industrial, Matt Davies, Metal, Noise Rock, Punk, Rock, Sludge, Welsh Music
Posted by Matthew Davies on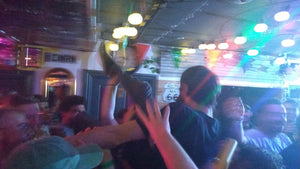 Another year and I've been horrible at keeping up with releases for this one – but I definitely have my favourites. Want to give shout outs to other great releases that came out this year including Earl Sweatshirt Sick! [Hip-Hop]; Dälek Precipice [Experimental Hip Hop]; Abduction Black Blood [Black Metal], Lord Mantis Tormentor [Sludge/Death/Black Metal]; Lustmord The Others (Lustmord Deconstructed) [Experimental/Drone]; Boris W [Alternative Rock/Metal]; Sault Angel [Classical]; Infinity Knives/Brian Ennals King Cobra [Experimental Hip-Hop]; Gnod Hexen Valley [Experimental/Noise Rock]; Your Old Droog YOD Presents: The Shining [Hip-Hop]; The Body/OAA Enemy Of Love [Electronica/Industrial]; Blackbraid Blackbraid I [Black Metal]; Viagra Boys Cave [Noise Rock]; Thraa Into Earth [Drone] and Adwaith Bato Mato...
Tags:

Alternative Rock, AOTY, Black Metal, Death Metal, Electronica, Hardcore, Hip-Hop, Indie, Metal, Noise Rock, Pop, Post-punk, Richard, Rock, Sludge