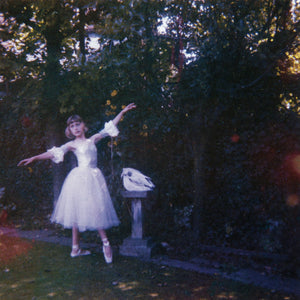 Wolf Alice - Visions Of A Life LP
Tax included.
Shipping
calculated at checkout.
---
---
"Visions Of A Life" is the follow up to Wolf Alice's 2015 Gold-selling debut album "My Love Is Cool". It is fundamentally a personal album, and one of great growth for Wolf Alice with its incredibly broad in range, refusing to be defined by one idea.
From the uncompromising Yuk Foo to the infectious Beautifully Unconventional and Don't Delete the Kisses, a dizzyingly romantic track which shows their progression and maturity as songwriters.
It is packed with surprises for those who think they know Wolf Alice. A darker, bolder, more diverse release from the biggest breakthrough independent band of recent years. 
Tracklist:
1. Heavenward
2. Yuk Foo
3. Beautifully Unconventional
4. Don't Delete the Kisses
5. Planet Hunter
6. Sky Musings
7. Formidable Cool
8. Space & Time
9. Sadboy
10. St. Purple & Green
11. After The Zero Hour
12. Visions of a Life
About this product: this is pressed on black vinyl.