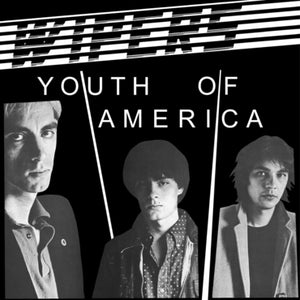 Wipers - Youth Of America LP
Tax included.
Shipping
calculated at checkout.
---
---
Simply obliterating any conception of the Wipers as a mere punk band, Greg Sage released this follow-up to "Is This Real?" in 1981 - a sophisticated, overwhelming response to the evil times marked by the turn of the decade.
Broken up into six long songs, "Youth of America" is a much colder, harrowing experience than the teen angst of their debut. Vocally, Sage comes off as sleep-deprived and forsaken, snarling not only at his own predicament but at the predicament of the entire world. The centerpiece of the album is the title track, a dire ten minutes of paranoia and angst that gave Sage the space to showcase his wildest, darkest playing yet.
Mastered from original tapes by Greg Sage himself, and considered by Kurt Cobain one of the top 50 records ever, this IS one of the most passionate and influential punk records ever.
Tracklist:
1. Taking Too Long
2. Can This Be
3. Pushing the Extreme
4. When It's Over
5. No Fair
6. Youth of America

About this product: this is a remaster and reissue on standard vinyl.