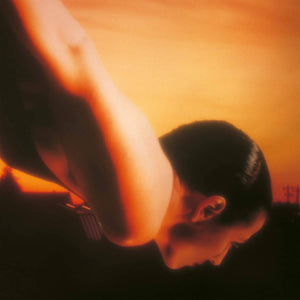 Porcupine Tree - On The Sunday Of Life CD/2LP
Tax included.
Shipping
calculated at checkout.
---
---
Porcupine Tree's 1991 debut album "On the Sunday of Life" is an album that stands up as a modern-day pop-psych classic.

With acid warped lyrics courtesy of Alan Duffy (the brains behind the late lamented Imaginary Records label) the album is a surreal delight containing gems such as Jupiter Island and Linton Samuel Dawson filled with quirky melodies, effected vocals and trippy backwards guitar work. Nine Cats, the undoubted masterpiece of the album, is pure Edward Lear styled psychedelia.
"On the Sunday of Life" also hints at the direction the band would later take with more progressive-influenced material such as the epic Radioactive Toy.
"Refreshingly original a wonderful musical adventure" Record Collector.
"A debut disc of unearthly delights deadly seducing stuff" NME.
Tracklist:
1. Music for the Head
2. Jupiter Island
3. Third Eye Surfer
4. On the Sunday of Life...
5. The Nostalgia Factory
6. Space Transmission
7. Message from a Self Destructing Turnip
8. Radioactive Toy
9. Nine Cats
10. Hymn
11. Footprints
12. Linton Samuel Dawson
13. And the Swallows Dance Above the Sun
14. Queen Quote Crowley
15. No Luck with Rabbits
16. Begonia Seduction Scene
17. This Long Silence
18. It Will Rain for a Million Years
About this product: this reissue is available on CD and 2LP formats.
The 2LP is pressed on black vinyl.