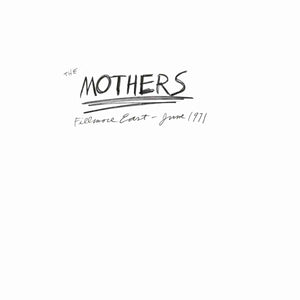 The Mothers - Live at Fillmore East, June 1971 (50th Anniversary) 3LP
Tax included.
Shipping
calculated at checkout.
---
---
The iconic 1971 release gets expanded for its 50th Anniversary.

Featuring the original single LP newly remastered with two additional vinyl discs of period-perfect vintage mixes from the Vault. Includes the John Lennon and Yoko Ono encore and the original Billy The Mountain! Liner Notes by Vaultmeister Joe Travers.

Pressed on 180g vinyl by Optimal:Media in Germany and cut by Chris Bellman at Bernie Grundman Mastering 2021.
Tracklist:
1. Little House I Used to Live In
2. The Mud Shark
3. What Kind of Girl Do You Think We Are?
4. Bwana Dik
5. Latex Solar Beef
6. Willie the Pimp (Part One)
7. Willie the Pimp (Part Two)
8. Do You Like My New Car?
9. Happy Together
10. Lonesome Electric Turkey
11. Peaches en Regalia
12. Tears Began to Fall
13. Well
14. Say Please
15. Aaawk
16. Scumbag
17. A Small Eternity with Yoko Ono
18. King Kong - Solos
19. Billy the Mountain
20. Billy the Mountain (Continued)
21. Homemade Radio Spot
22. Tears Began to Fall (Single Version)
23. Junier Mintz Boogie (Single B-Side)

About this product: this release is pressed on 3x180g black vinyl, house in a tri-fold sleeve