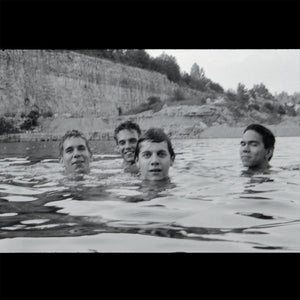 Slint - Spiderland CD
Tax included.
Shipping
calculated at checkout.
---
---
A classic album from 1991, although this Kentucky combo had a short lifespan.
Its influence has been extraordinary, presaging the underground 'math-rock' revolution and spawning spinoffs such as The For Carnation and King Kong, with members playing with Palace Brothers, Tortoise and a multitude more. But don't go thinking that the foursome is a mere footnote: the bracingly dense, dizzyingly complex songs that vein this, their second full-length release, perfectly capture the smarter face of early-'90s thug-rock. Yes, Slint's sound is descended from punk, but its members - particularly guitarist Brian McMahan - never subscribed to the 'keep it simple, stupid' philosophy.
"Spiderland" is so rife with breakneck tempo changes, off-kilter chord progressions, and bizarro-world themes, you'd be hard-pressed to go a listen without discovering something new. an immense album that every home should own.
Tracklist:

1. Breadcrumb Trail
2. Nosferatu Man
3. Don, Aman
4. Washer
5. For Dinner...
6. Good Morning, Captain
About this product: this reissue comes in a jewel case.