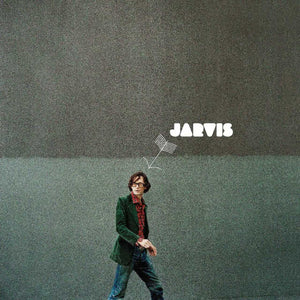 Jarvis Cocker - The Jarvis Cocker Record LP
Tax included.
Shipping
calculated at checkout.
---
---
Debut solo album by Pulp vocalist and musician Jarvis Cocker, originally released in the UK on 13 November 2006. This album has been out of print for some time.
Jarvis Cocker is releasing two special vinyl editions of his first two solo records as part of RSD Black Friday 2020. Both reissues come with a bonus release featuring a special reprint of two of his greatest singles, this one with Running The World, which was the subject of a UK, fan-campaign to get it into the Christmas charts last year in the aftermath of the general election.
Tracklist:
- JARVIS -
1. The Loss Adjuster (Excerpt 1)
2. Don't Let Him Waste Your Time
3. Black Magic
4. Heavy Weather
5. I Will Kill Again
6. Baby's Coming Back to Me
7. Fat Children
8. From Auschwitz to Ipswich
9. Disney Time
10. Tonite
11. Big Julie
12. The Loss Adjuster (Excerpt 2)
13. Quantum Theory
- 7" -
1. Running the World
About this product: this is the RSD Black Friday '20 reissue on green vinyl and comes with a bonus 7" etched single replica for Running The World.