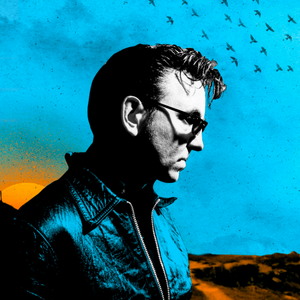 Richard Hawley - Now Then: The Very Best Of Richard Hawley 2CD
Tax included.
Shipping
calculated at checkout.
---
---
Richard Hawley is widely recognized as both one of the UK's greatest songwriters and one of its most respected. Alongside two Mercury Music Prize Nominations, a BRIT award nomination and 4 UK Top 10 Albums, the Sheffield native songwriter has collaborated with the likes of Pulp, Arctic Monkeys, Lisa Marie Presley, Paul Weller and Elbow.
Following the success of "Standing At The Sky's Edge", which won Best New Musical and handed Hawley Best Original Score at the 2023 Olivier Awards, BMG announce the first ever Richard Hawley collection; "Now Then: The Very Best of Richard Hawley".

Curated by Hawley and long-term collaborator Colin Elliot, "Now Then" spans his twenty plus year career, exhibiting all facets of his song writing mastery; marrying his most cinematic moments with his most tender, his best loved work and a host of hidden gems from his early work, to create a collection for both his hardcore fanbase and the perfect entry point for his newest fans.
Includes tracks from "Richard Hawley" (2001), "Late Night Final" (2001), "Lowedges" (2003), "Coles Corner" (2005), "Lady's Bridge" (2007), "Truelove's Gutter" (2009), "Standing at the Sky's Edge" (2012), "Hollow Meadows" (2015) and "Further" (2019).
Tracklist:
1. Open Up Your Door
2. Midnight Train
3. Tonight the Streets Are Ours
4. Coles Corner
5. Ballad of a Thin Man
6. Baby, You're My Light
7. She Brings The Sunlight
8. Not the Only Road
9. Which Way
10. My Little Treasures
11. Naked in Pitsmoor
12. Standing at the Sky's Edge
13. Long Black Train
14. Heart of Oak
15. You Don't Miss Your Water (Till Your River Runs Dry)
16. The Ocean
17. Don't Stare at the Sun
18. I Still Want You
19. Off My Mind
20. For Your Lover Give Some Time
21. Hotel Room
22. I'm on Nights
23. Seek It
24. Serious
25. Precious Sight
26. Remorse Code
27. Alone
28. Born Under a Bad Sign
29. Our Darkness
30. Run for Me
31. Kelham Island
32. There's a Storm a'Comin'