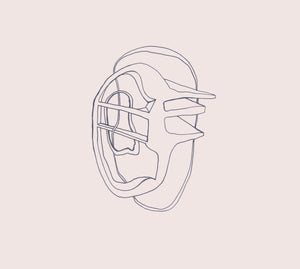 Rhodri Davies - Telyn Rawn CD
Tax included.
Shipping
calculated at checkout.
---
---
Rhodri Davies has created an album using tan ancient Welsh harp made from horse hair- The 'Telyn Rawn'. 
The art of building the ancient welsh harp, called Telyn Rawn, has been lost in Wales for around 200 years. Praised in the poetry of Wiliam Llŷn, Wiliam Cynwal and Iolo Goch the harp had a wooden framework, horse hide wrapped around the soundboard, bone for tuning pegs and strings made of wound horse-hair. On the request of the harpist and artist Rhodri Davies, and with the help of a Creative Wales award, he commissioned the harp maker Alun Thomas and leather worker Gaynor Howell to build a Telyn Rawn.
Here's a clip of Rhodri setting up and playing the harp.
Tracklist:
1. Penrhiw
2. Gorchan Sali
3. Y Gaseg Fedi
4. Angharat Ton Uelen
5. Maen Ceti
6. Rhywbeth
7. Afon Dewi Fawr
8. Ffarwel Arddol
9. Lwc i'r Ceffyl Melyn
10. Pengribyn
11. Cwrt Malle
12. Triban Cilrhedyn
13. Waunceiliogau
14. Dygan tro'r Ebill
15. Erddigan Gwawr
16. Gorhoffedd Rhisiart 
17. Penglog Ceffyl
18. Y Dôn Newydd