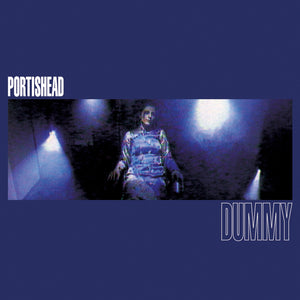 Portishead - Dummy LP
Tax included.
Shipping
calculated at checkout.
---
---
The classic debut Portishead album from 1994. The collaboration of studio whiz Geoff Barrow and singer Beth Gibbons, 'Dummy' was made at the same time as a short film noir called 'To Kill a Dead Man,' and the same approach - gloomy, tormented, and wildly melodramatic - permeates the album.
'Sour Times' (the hit in which Gibbons cries, again and again, "nobody loves me, it's true") and the more cryptic 'Glory Box' are the lynchpins of the album, defining its sound: dark flashes of old soul and film music, dehumanized electronic bleeps, Gibbons emoting like she's consumed by shame, and a bass-and-beat pulse derived from the slow bump and grind of the Bristol scene that spawned Barrow's old collaborators.
Tracklist:
1. Mysterons
2. Sour Times
3. Strangers
4. It Could Be Sweet
5. Wandering Star
6. Numb
7. Roads
8. Pedestal
9. Biscuit
10. Glory Box
About this product: this reissue is pressed on 180g black vinyl.