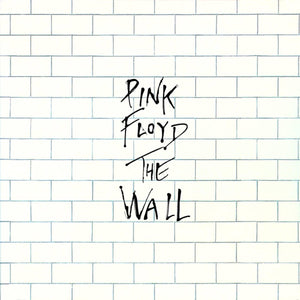 Pink Floyd - The Wall 2LP
Tax included.
Shipping
calculated at checkout.
---
---
One of the most acclaimed concept albums of all time, "The Wall" from 1979 is renowned as Roger Waters' rock opera dealing with abandonment and personal isolation.
Adapted for cinema by Alan Parker featuring Bob Geldof in the lead role, and featuring the unique artwork of Gerald Scarfe, the album also yielded the hit single Another Brick in the Wall Part 2.
A collectors 180-gram double vinyl edition with the original packaging, and a free 320kbps mp3 download and exclusive new poster.
Tracklist:
1. In the Flesh?
2. The Thin Ice
3. Another Brick in the Wall Part 1
4. The Happiest Days of Our Lives
5. Another Brick in the Wall Part 2
6. Mother
7. Goodbye Blue Sky
8. Empty Spaces
9. Young Lust
10. One of My Turns
11. Don't Leave Me Now
12. Another Brick in the Wall Part 3
13. Goodbye Cruel World
14. Hey You
15. Is There Anybody Out There?
16. Nobody Home
17. Vera
18. Bring the Boys Back Home
19. Comfortably Numb
20. The Show Must Go On
21. In the Flesh
22. Run Like Hell
23. Waiting for the Worms
24. Stop
25. The Trial
26. Outside the Wall
About this product: this reissue is pressed on 2x 180g black vinyl, housed in a gatefold sleeve. Includes an MP3 download code.