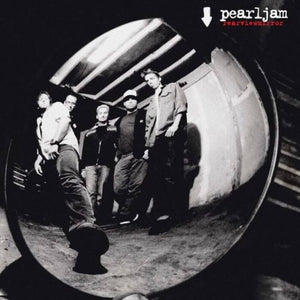 Pearl Jam - Rearviewmirror (Greatest Hits 1991-2003: Volume 2) 2LP
Tax included.
Shipping
calculated at checkout.
---
---
"Rearviewmirror (Greatest Hits 1991–2003)" is a two-part compilation album by American rock band Pearl Jam, originally released on November 16, 2004 through Epic Records.
The album's releases are both devoted to different sides of the band's catalogue: the first disc, or 'Up Side', contains heavier rock songs while the second disc or 'Down Side' (this) consists of slower songs and ballads.
Both discs are in chronological order, with the exception of the last song on the 'Down Side', regular show closer Yellow Ledbetter.
Tracklist:
1. Black (2004 Remix)
2. Breath
3. Daughter
4. Elderly Woman Behind the Counter in a Small Town
5. Immortality
6. Better Man
7. Nothingman
8. Who Are You
9. Off He Goes
10. Given to Fly
11. Wishlist
12. Last Kiss
13. Nothing as It Seems
14. Light Years
15. I am Mine
16. Man of the Hour
17. Yellow Ledbetter
About this product: this reissue is pressed on 2x black vinyl.