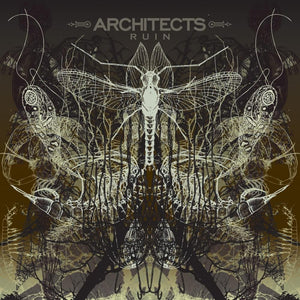 Architects - Ruin LP
Tax included.
Shipping
calculated at checkout.
---
---
The second studio album from Brighton-based band Architects.

"Ruin" delivers something that only Sam Carter can deliver and so happens to be the first record released that has Carter screaming. Many consider this record to be what kick started the metalcore scene in the UK, which went on to become one of the biggest in the world.
Tracklist:
1. Buried at Sea
2. Hunt Them Down
3. You'll Find Safety
4. Always
5. Sail This Ship Alone
6. Heartless
7. North Lane
8. I Can't See the Light
9. Low
10. Running from the Sun 
11. Save Me
12. Broken Clocks (Bonus Track)

About this product: this reissue is pressed on black vinyl.