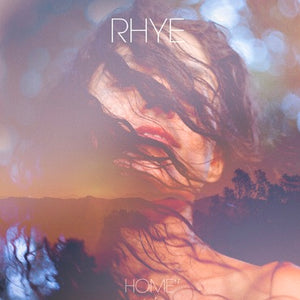 Rhye - Home 2LP
Tax included.
Shipping
calculated at checkout.
---
---
For Rhye's Michael Milosh, the home is the center of creativity and community. It transcends conventional understandings of walls, stairs and hardwood floors. A culmination of a wayfarer's journey, the home is a balm for a restless spirit — a place to simply be.

For much of his life, the Canadian singer, songwriter and multi-instrumentalist has wandered, decamping in Toronto, Montreal, Thailand, the Netherlands, Germany and Los Angeles at varying times. Since the meteoric rise of Rhye's 2013 debut "Woman", he's mostly lived on the road—playing between 50 and one hundred shows a year. But over the last couple of years something changed. On the heels of some major life changes, including a new relationship, Milosh yearned for a more permanent space. "It's this idea of creating a safe place that's not just conducive to creativity, but one that's truly an anchor point from which to make art and be creative," he says.
That longing was fulfilled in August of 2019 when Milosh and his partner Genevieve happened upon the perfect place in Topanga. It had been on and off the market for two years as the owner sought the perfect buyer, one who would carry on its creative tradition. "She did this ceremony somewhere on the property where she was trying to call in the right people, and apparently we came the next day," Milosh explained. "The right kind of home presented itself to us, and we presented ourselves to it. It was like a union between us and the home."
Written throughout 2019 and early 2020, recorded at Milosh's home studio, United Recording Studios and Revival at The Complex, and mixed by Alan Moulder (Nine Inch Nails, Interpol, My Bloody Valentine, U2, The Killers), "Home" is familiar in its synthesis of propulsive beats, orchestral flourishes, piano ruminations and sultry, gender-nonconforming vocals, but never have they sounded more cohesive or alive.
"I'm always trying to always accomplish musical goals that are connected to the way I listened to and interact with music as a child," Milosh says. The sentiment also underscores a broader, less obvious, but no less important theme echoed through his new record: No matter where life takes us, we can always go home.
Tracklist:
1. Intro
2. Come in Closer
3. Beautiful
4. Safeword
5. Hold You Down
6. Need a Lover
7. Helpless
8. Black Rain
9. Sweetest Revenge
10. My Heart Bleeds
11. Fire
12. Holy
13. Outro
About this product: this is the Indie Store Exclusive pressing on 2x 'Plum' vinyl.