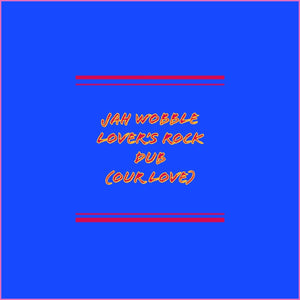 Jah Wobble - Old Jewish East End Of London Dub / Lovers Rock Dub 12"
Tax included.
Shipping
calculated at checkout.
---
---
"I grew up in Stepney, along with its neighbouring 'village' Whitechapel, it was still, at that time, quite a Jewish (mainly Ashkenazim), area. Most of the Orthodox Jews had gone to Stamford Hill and Golders Green by then.
You could still clearly feel the echo of the Shtetl, especially around the many street markets. The influx of Jewish immigrants largely began in the late 1800's. You can easily imagine in the late-1800/early-1900 what the East End of London was like, in particular a big mix of Jews and Irish, (from Cork in particular). Both had fled to London through urgent necessity, the Jews because of pogroms in the East of Europe, the Irish, first due to the Famine, in the mid 1800's, and from then onwards in the search for labour. One lot came from the East and the other lot from the West. Both parties arrived via The Thames, into the port of London.
That mix of Jews , Irish and others made for a 'heady brew'. A very heady brew indeed. I make this tune with huge affection in memory of those huddled masses." - Jah Wobble, Feb 2021.
Tracklist:
1. Old Jewish East End of London Dub
2. Lovers Rock Dub
About this product: this is the Record Store Day '21 release on 12" blue vinyl. Limited pressing of 500 copies.