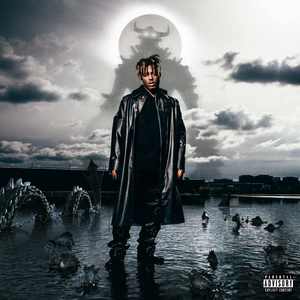 Juice WRLD - Fighting Demons 2LP
Tax included.
Shipping
calculated at checkout.
---
---
New Juice WRLD album "Fighting Demons" featuring collaborations with Justin Bieber, Trippie Redd, Suga of BTS and Polo G.


"There was nothing Jarad "Juice WRLD" Higgins enjoyed more than delivering new music to his millions of fans around the world. He left behind an astonishingly deep catalog of music that will ensure his fans will have new songs to listen to for years to come.
"Jarad was always searingly honest about his struggles and through his musical genius he articulated what was on his heart and mind vividly through his art. He never gave up and his friends and family never gave up on offering their support to him.
"Today we announce a new album, "Fighting Demons". We encourage all of you who struggle with addiction and mental health to never give up the fight. We continue to extend free support to you via LiveFree999.org created in his honor."
Tracklist:
1. Burn
2. Already Dead
3. You Wouldn't Understand
4. Wandered to LA [with Justin Bieber]
5. Eminem Speaks
6. Rockstar in His Prime
7. Doom
8. Go Hard
9. Juice Wrld Speaks
10. Not Enough
11. Feline [with Polo G and Trippie Redd]
12. Relocate
13. Juice Wrld Speaks 2
14. Until the Plug Comes Back Around
15. From My Window
16. Girl of My Dreams [with Suga]
17. Feel Alone
18. My Life in a Nutshell

About this product: this releases is pressed on 2x black vinyl.