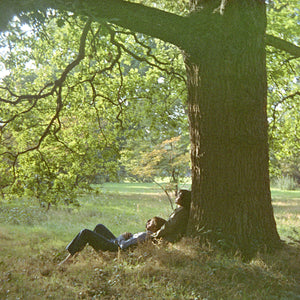 John Lennon / Plastic Ono Band - John Lennon / Plastic Ono Band 2CD/2LP
Tax included.
Shipping
calculated at checkout.
---
---
John Lennon's 1970 official solo debut is as remarkable for its startling contrast to the Beatles as it is for the passion and force of its songwriting.
Stripped-down, gripping, and emotionally resonant, 'Plastic Ono Band' has little to do with the hook-heavy pop of his early Beatles work, or the psychedelic, word-salad approach of his songs on "Sgt Pepper's Lonely Heart's Club Band" and "Abbey Road".
Instead, this is an album of intensely confessional songs that lay bare the personal demons Lennon was trying to exorcise at the time - the ghosts of fame, family, faith, and individual identity, among them. The sound of the album is straightforward and hard-hitting. Spare, lean rock arrangements with piano, drums, bass, and guitar frame the songs effectively, letting Lennon's narratives carry the weight.
The songs are shot through with bitterness (I Found Out), disillusionment (God), and regret (Mother), but there are also moments of hope in Hold On and the achingly beautiful Love, which ranks alongside the very best of Lennon's ballads. Lennon was undergoing primal scream therapy during these sessions and the results can be heard, overtly (the strained vocals of Well, Well, Well), and in the rage and anguish of his harrowingly honest songwriting.
This is one of the finest singer/songwriter albums of this or any era.
About this product: this reissue is available on 2CD and 2LP formats.