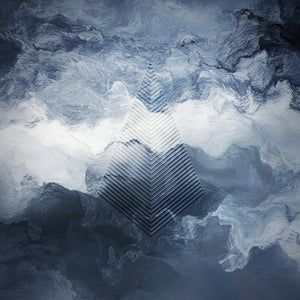 Kiasmos - Kiasmos 2LP
Tax included.
Shipping
calculated at checkout.
---
---
After dropping several tracks and performing at select festivals throughout the years, Olafur Arnalds and Janus Rasmussen dedicated the year 2014 to explore the area in-between Olafur's more acoustic, piano-based solo work and Janus's synth-heavy electro pop, with their collaborative electronic project Kiasmos.

By focusing solely on their self-titled debut album, Ólafur and Janus have been able to combine and further develop their unique sound aesthetics to complete an album driven by their mutual love for electronic music.
Made in Olafur's newly build studio in Reykjavík, Iceland, a majority of the album was recorded using acoustic instruments next to a variety of synthesisers, drum machines and tape delays. It features a live drummer, string quartet and Olafur performing on the grand piano, producing an ambient, textured sound, which makes it a perfect home listen and equally danceable record. If you listen closely, you can spot them record the thumb piano, finger snapping and even the sound of the metal grinder of a lighter slowly to replace the usual electronic hi-hat sounds, giving the album a far more intimate and unique atmosphere.
Tracklist:
1. Lit
2. Held
3. Looped
4. Swayed
5. Thrown
6. Dragged
7. Bent
8. Burnt
About this product: this is the Love Record Stores '21 reissue on 2x clear vinyl, limited pressing of 400 copies.