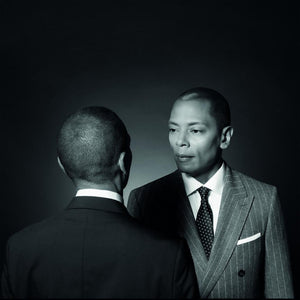 Jeff Mills - Mind Power Mind Control 2LP
Tax included.
Shipping
calculated at checkout.
---
---
"The focus of this project and presentation examines the art of mental persuasion and how the mind can control as well as fall vulnerable to subservient ways. It allows the means to look creatively and more in- depth to a subject that applies to every person and at every stage of life because how we perceive or sense something is part of our evolutionary survival pattern.

Because there is no exact mental compatibility between any of us, speculation and misconceptions are not exemplary so, an emphasis on "the presentation of facts, ideas and methods and what we knew as true by example" are the major points that drives the overall purpose of this album project.
Mainly artistic but scientifically as well, the album will explore various techniques used to control minds, physicality of people and inanimate objects. The objective of this project is to examine, reveal and demonstrate how humans have created metaphysical and mind-bending techniques to control people, they're minds, societies and our outlook on reality and life." - Jeff Mills
Tracklist:
1. Crossing the Threshold
2. Scarlet
3. Vibrant Sanguine
4. Hatsumi
5. Vermillion
6. Horizons
7. Transmutation

About this product: this release is pressed on 2x black vinyl.