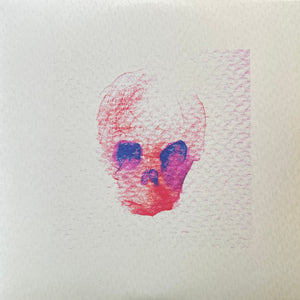 All Them Witches - ATW 2LP
Tax included.
Shipping
calculated at checkout.
---
---
By most bands' fifth album, the sound is pretty set. Parameters established. Refinement dissipated in favour of formulaic execution of what's worked in the past. Fair enough. All Them Witches take a harder route.
In 2017, the Nashville four-piece offered what might've otherwise become their own template in their fourth album, "Sleeping Through the War". Their second for New West Records following 2015's mellow-vibing "Dying Surfer Meets His Maker", "Sleeping Through the War" brought larger production values to dug-in heavy psych blues jamming with oversight from producer Dave Cobb (Jason Isbell, Sturgill Simpson).
After exploring new ground on 2013's "Lightning at the Door" and 2012's "Our Mother Electricity" as well as "Dying Surfer Meets His Maker", with "Sleeping Through the War" the band had arrived at something new, something sprawling, and grander-feeling than anything before it.

So naturally, in a year's time they've thrown that all to the Appalachian wind, turned the process completely on its head and reversed paths - recording in a cabin in Kingston Springs, about 20 miles outside of Nashville on I-40, with guitarist Ben McLeod at the helm. The result, mixed by Rob Schnapf (Beck, Elliott Smith, Kurt Vile), is the most intimate, human-sounding album All Them Witches have ever recorded and another redefinition of the band.
Introducing keyboardist / percussionist Jonathan Draper to the fold with McLeod, bassist / vocalist Charles Michael Parks, Jr., and drummer / graphic artist Robby Staebler, the new eponymous record isn't self-titled by mistake. It's the band confirming and continuing to develop their approach, in the shuffle of Fishbelly 86 Onions, the organ-laced groove of Half-Tongue, the tense build of HJTC and the fluid jam in closer Rob's Dream.
From the sustained consonants in Parks' vocals to McLeod's commanding slide in Workhorse and drifting melancholy at the outset of Harvest Feast, All Them Witches are laying claim to the essential facets of their identity.
Tracklist:
1. Fishbelly 86 Onions
2. Workhorse
3. 1st vs. 2nd
4. Half-Tongue
5. Diamond
6. Harvest Feast
7. HJTC
8. Rob's Dream
About this product: this release is pressed on tan w/ red, blue and purple splatter vinyl. US/Canada import!