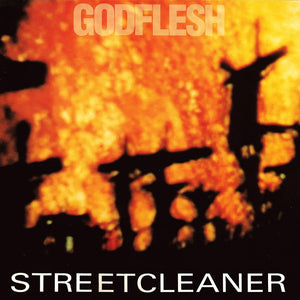 Godflesh - Streetcleaner CD/LP
Tax included.
Shipping
calculated at checkout.
---
---
This is the debut album that would leave its mark on metal and Godflesh forever, and is considered an indisputable classic in industrial metal, and influencing many within and outside the entire metal genre.
After leaving Napalm Death midway recording their classic "Scum" and getting kicked out of Head of David, Justin Broadrick founded Godflesh with another old bandmate from Fall of Because, G. C. Green. This led to the duo working on old material while influenced by artists in electronica, dub and hip-hop. They released the "Swordfish" EP and soon came this piece of musical brutalism in 1989, opening up a new path for extreme metal.
Simply put: not for the faint of heart.
Tracklist:
1. Like Rats
2. Christbait Rising
3. Pulp
4. Dream Long Dead
5. Head Dirt
6. Devastator / Mighty Trust Krusher
7. Life Is Easy
8. Streetcleaner
9. Locust Furnace

About this product: this 30th anniversary reissue is available on CD and LP formats.
The CD is housed in a digipack.
The LP is pressed on black vinyl.