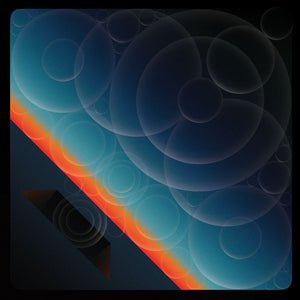 The Mars Volta - Noctourniquet 2LP
Tax included.
Shipping
calculated at checkout.
---
---
"Noctourniquet" and then everything went black, at least for a while, at least for The Mars Volta.

In the months and years following their fifth full-length, "Octahedron", Omar kept on at his usual fearsome creative pace. In fact, he ramped up his output considerably, starting up his own Rodriguez Lopez Productions label and releasing a slew of solo albums. It was a practice he'd begun shortly after "De-Loused...", with his solo debut "A Manual Dexterity: Soundtrack Volume One", but as the decade reached its close, Omar grew to rely upon his solo recordings as an outlet for his prolific creativity, these albums often exploring musical pastures far beyond even The Mars Volta's wide-ranging parameters.
Before choosing to release music under his own name, Omar would always play it to Cedric first, to see if the frontman thought it had potential to become Mars Volta music. Shortly after Octahedron's completion, Cedric flagged one batch of tracks Omar had cut with Deantoni Parks, a brilliant drummer and composer who'd briefly occupied the Mars Volta drumstool in-between Jon Theodore and Thomas Pridgen's tenures, and whose volcanic creativity and unique, unpredictable approach to rhythm and composition had quickly made him one of Omar's favourite artistic foils.
Tracklist:
1. The Whip Hand
2. Aegis
3. Dyslexicon
4. Empty Vessels Make the Loudest Sound
5. The Malkin Jewel
6. Lapochka
7. In Absentia
8. Imago
9. Molochwalker
10. Trinkets Pale of Moon
11. Vedamalady
12. Noctourniquet
13. Zed and Two Naughts
About this product: this reissue is pressed on 2x blue transparent / purple vinyl.