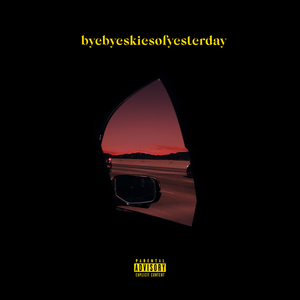 Matija - byebyeskiesofyesterday LP
Tax included.
Shipping
calculated at checkout.
---
---
Matija's music is both nonchalant and brimful with emotions, sometimes bordering on the feverish, sometimes giving in to bittersweet melancholy only to become breathlessly ecstatic and weightless around the next bend, all borne by front dandy Matija's soft, androgynous, sensual yet powerful voice. A voice ready to write music history. Their sublime brand of indie pop, however, is very rare in Germany and more at home in the fairways of Foals, Two Door Cinema Club or The Mars Volta

Tracklist:
1. absolutelynothing(today)
2. saddaysinthecity
3. thestreetssinghallelujah
4. alliseeisus
5. troiskilometres
6. happiness
7. awaytosurvive
8. reanalyser
9. inlovewithamurderer
10. interlude(cabinets)
11. theoretically
12. byebyeskiesofyesterday
About this product: this is pressed on standard black vinyl.