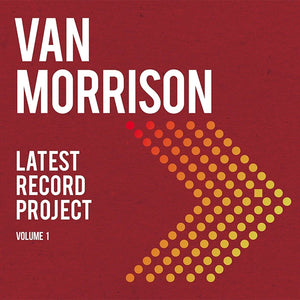 Van Morrison - Latest Record Project: Volume 1 2CD/3LP
Tax included.
Shipping
calculated at checkout.
---
---
Van Morrison releases "Latest Record Project: Volume 1" on Exile / BMG.

His 42nd record and his most dynamic and contemporary album in years, "Latest Record Project: Volume 1" is a 28-track delve into his ongoing love of blues, R&B, jazz and soul.
Tracklist:
1. Latest Record Project
2. Where Have All the Rebels Gone?
3. Psychoanalysts' Ball
4. No Good Deed Goes Unpunished
5. Tried to do the Right Thing
6. The Long Con
7. Thank God for the Blues
8. Big Lie
9. A Few Bars Early
10. It Hurts Me Too
11. Only a Song
12. Diabolic Pressure
13. Deadbeat Saturday Night
14. Blue Funk
15. Double Agent
16. Double Bind
17. Love Should Come with a Warning
18. Breaking the Spell
19. Up Country Down
20. Duper's Delight
21. My Time After a While
22. He's Not the Kingpin
23. Mistaken Identity
24. Stop Bitching, do Somethin
25. Western Man
26. They Own the Media
27. Why are You on Facebook?
28. Jealousy
About this product: this is available on 2CD and 3LP formats.
The 2CD comes in a digipack.
The 3LP is pressed on black vinyl and housed in a tri-fold sleeve.