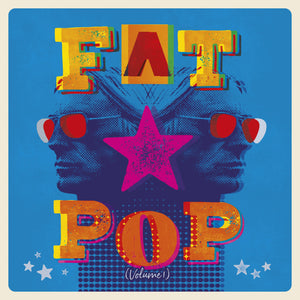 Paul Weller - Fat Pop (Volume 1) LP
Tax included.
Shipping
calculated at checkout.
---
---
We may be cursed to be in the midst a global pandemic, buffeted by all of its stresses and pain, but everyone knows that art provides succour, that music is the most reliable balm. For many there is further significant comfort to be drawn from the knowledge that Paul Weller is in the midst of an unbelievably prolific purple patch.
Paul releases his 16th solo album since his self-titled debut in 1992, which comes in just under twelve months following June 2020's magnificent, chart-topping "On Sunset". It's not hyperbole to state that this new album, titled "Fat Pop" (Volume 1), is among his most compelling collections. It's an absolute scorcher.
Tracklist:
1. Cosmic Fringes
2. True
3. Fat Pop
4. Shades of Blue
5. Glad Times
6. Cobweb / Connections
7. Testify
8. That Pleasure
9. Failed
10. Moving Canvas
11. In Better Times
12. Still Glides the Stream
About this product: this is the Indie Store Exclusive yellow vinyl.