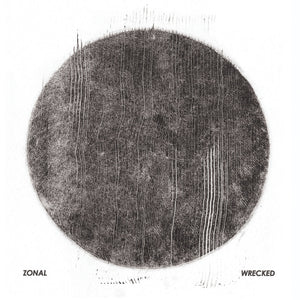 Zonal - Wrecked 2LP
Tax included.
Shipping
calculated at checkout.
---
---
Zonal, the brainchild of Justin Broadrick (Godflesh / Jesu / JK Flesh) and Kevin Martin (The Bug / Ming Midas Sound) present their monumental Relapse Records debut, "Wrecked".
Zonal continues where their previous collaboration Techno Animal left off, and combines a brutal ongoing obsession with beats, bass, dub, drone, noise and riff. Under their new guise, the enigmatic duo push the parameters and atmospheres that have earned them critical acclaim further and deeper; Zonal's sound has become ever more corrupted, corroded, slower and lower; with the theme of exploring inner / outer space acts as the gelling agent for this shockingly monolithic sound.
Tracklist:
1. Body of Wire [feat. Moor Mother]
2. In a Cage [feat. Moor Mother]
3. System Error [feat. Moor Mother]
4. Medulla [feat. Moor Mother]
5. Catalyst [feat. Moor Mother]
6. No Investigation [feat. Moor Mother]
7. Wrecked
8. Debris
9. Black Hole Orbit
10. S.O.S.
11. Alien Within
12. Stargazer
About this product: this release is pressed on 2x black vinyl.